SOLD: NEW 2017 144WB MERCEDES BENZ 4x4 SPRINTERVAN
W/ FULL ZENVANZ UPFIT
OVERVIEW
Fully converted four-season 4x4 Mercedes Sprinter campervan, mobile office & gear-hauler
2017 MB Sprinter 2500 4x4 144" wheelbase with High Roof
Color: Graphite Gray w/ Leatherette Black Interior
Odometer: less than 5k miles
Price with current specs: $159,000 (SOLD)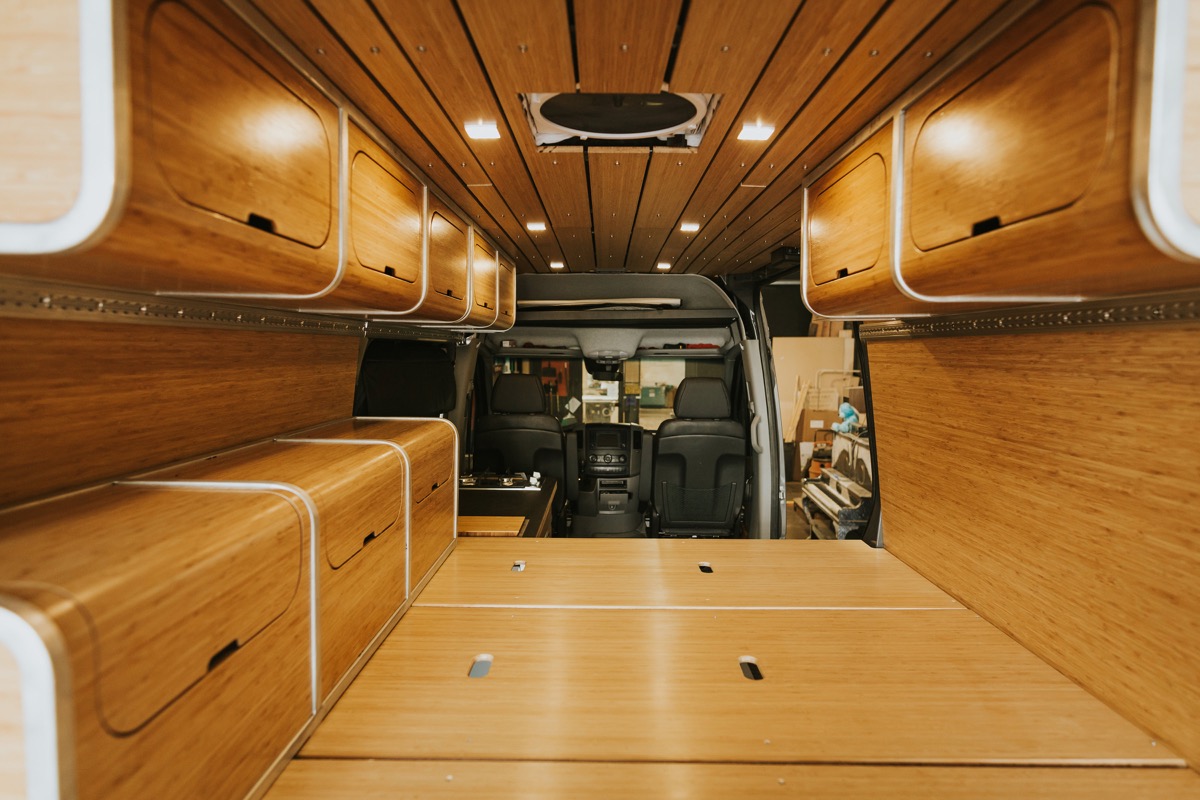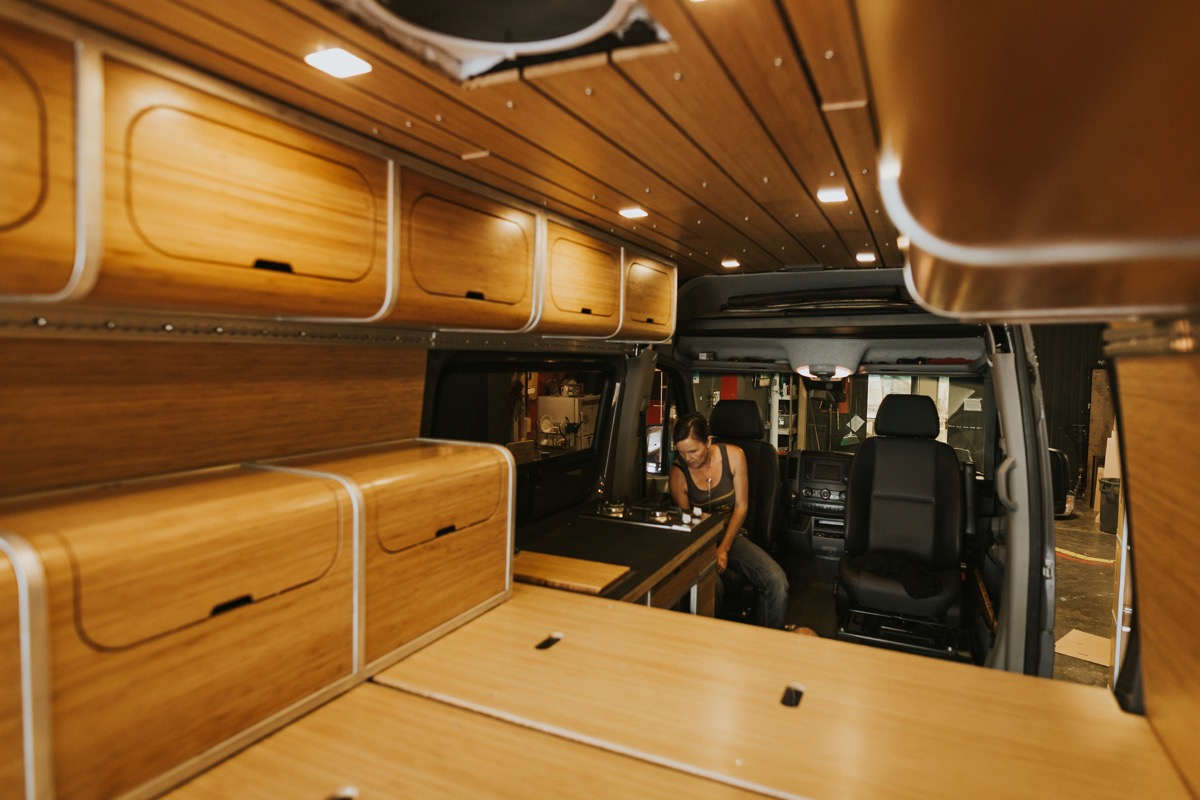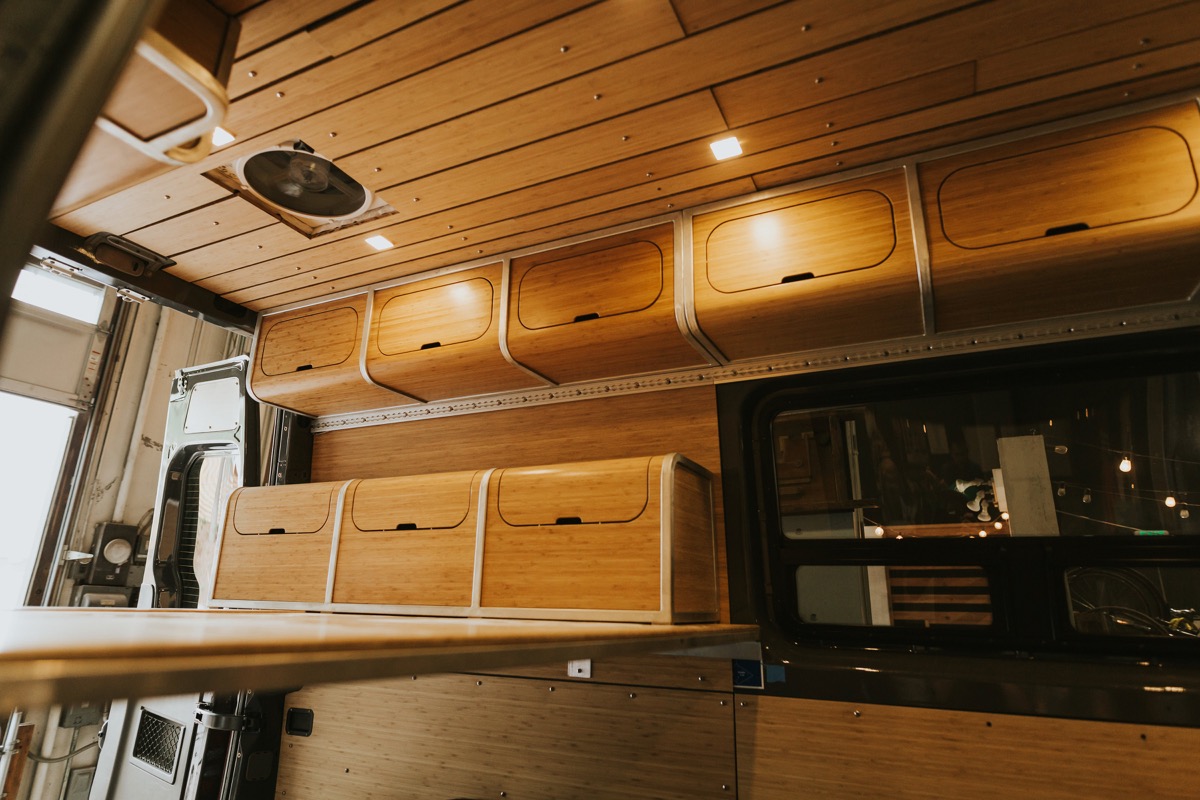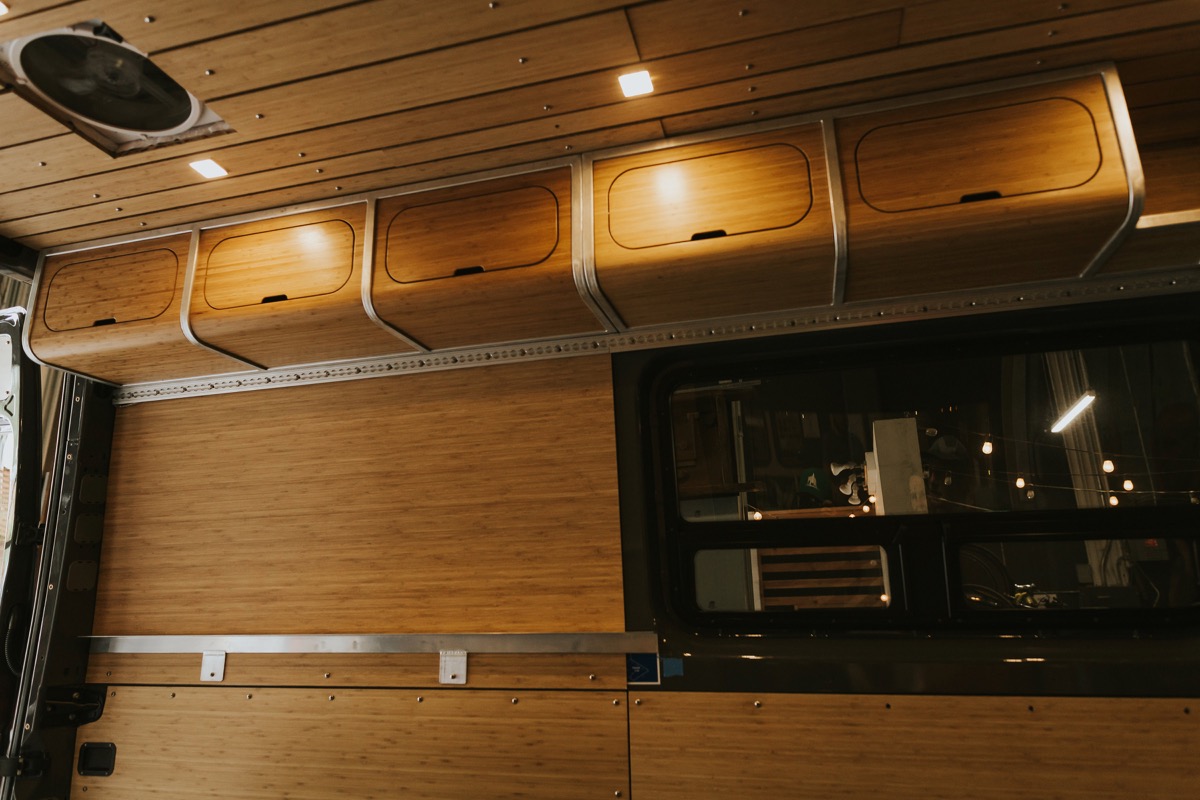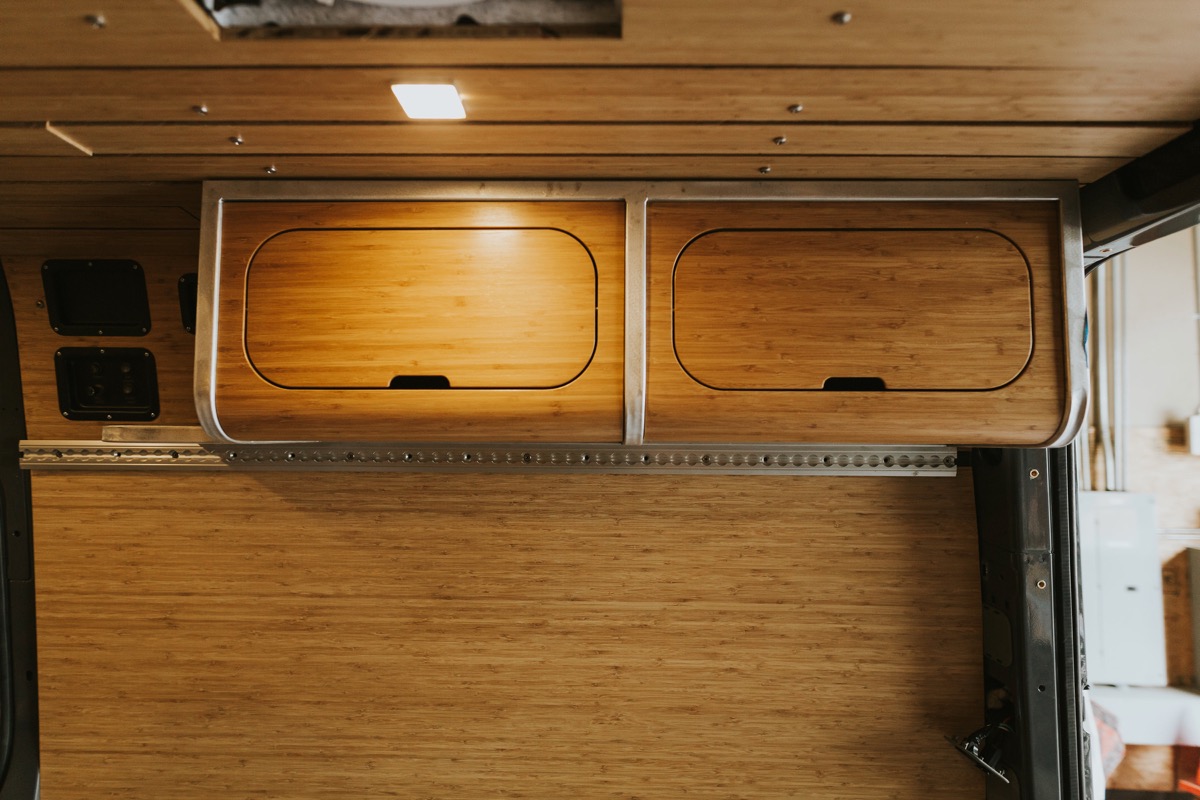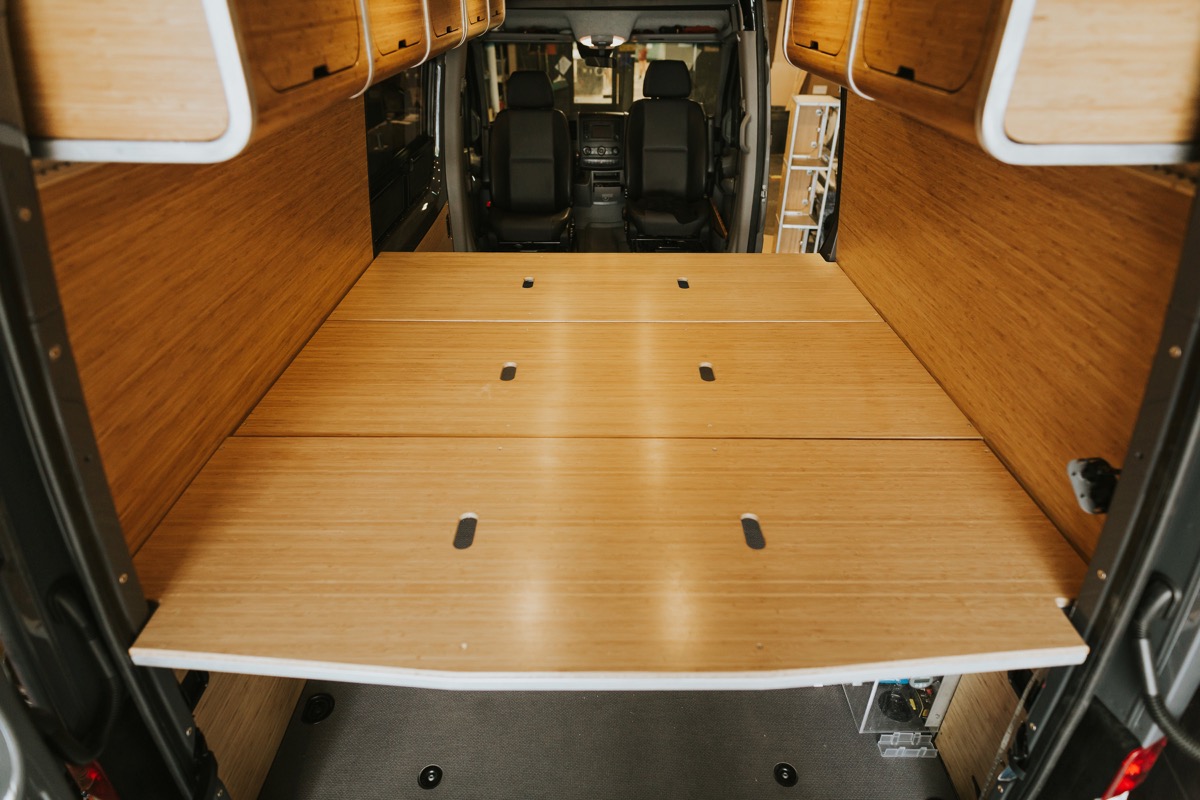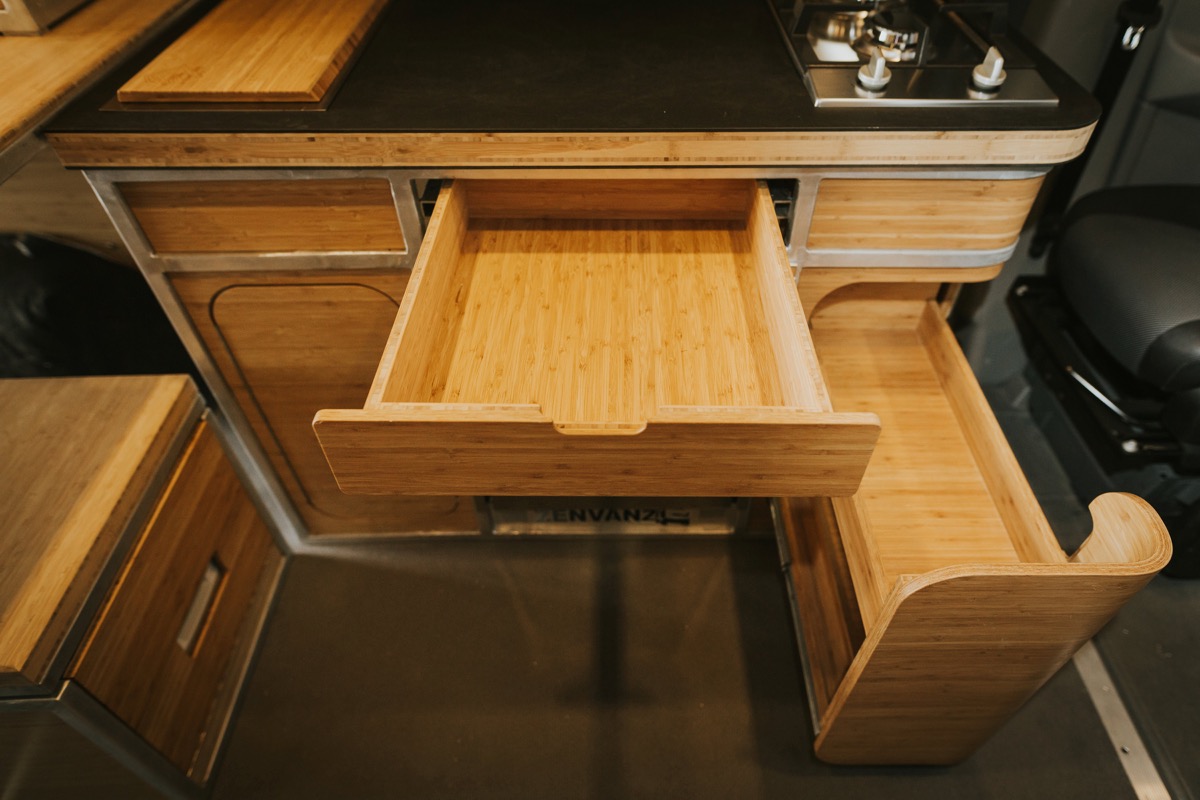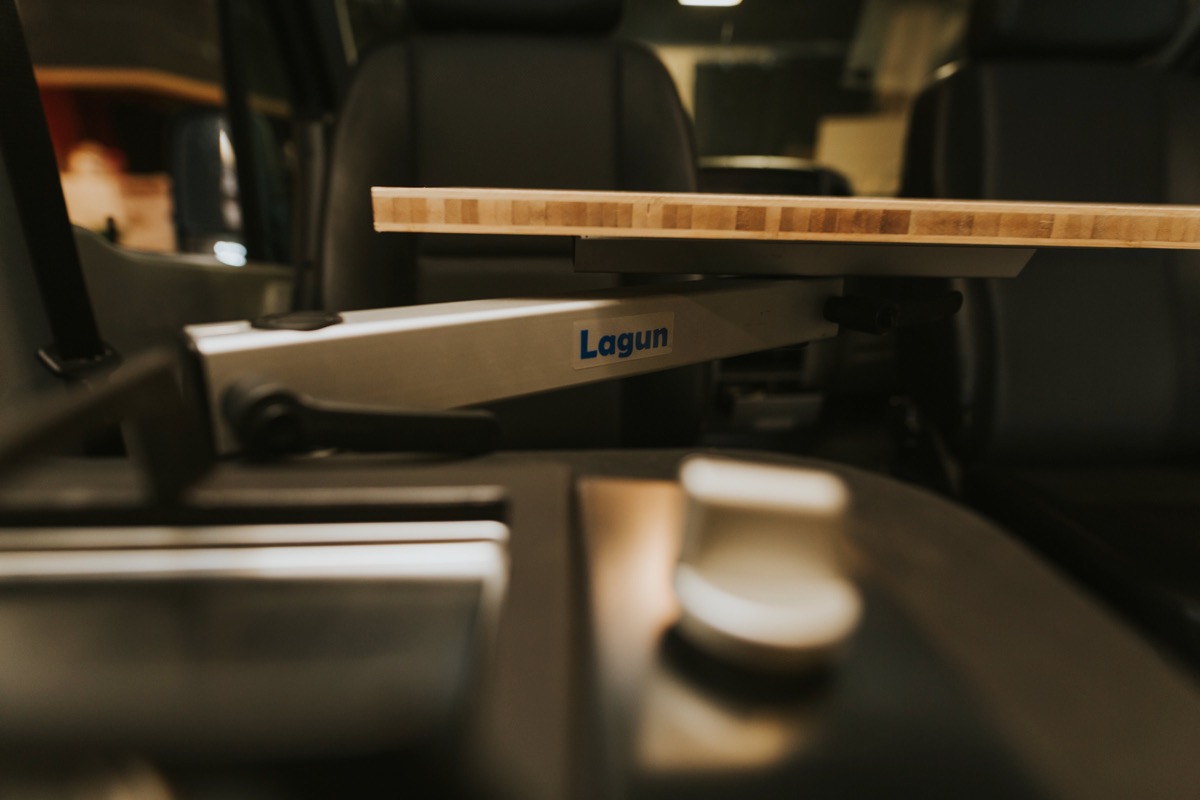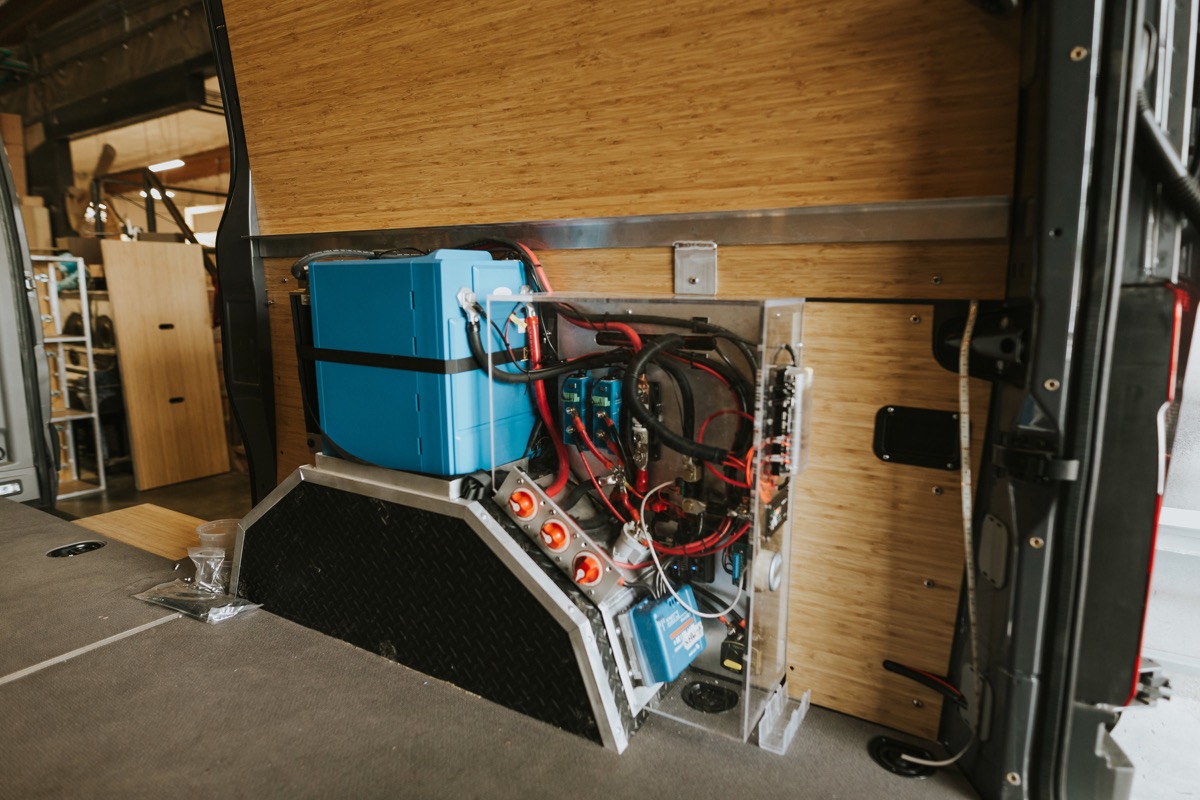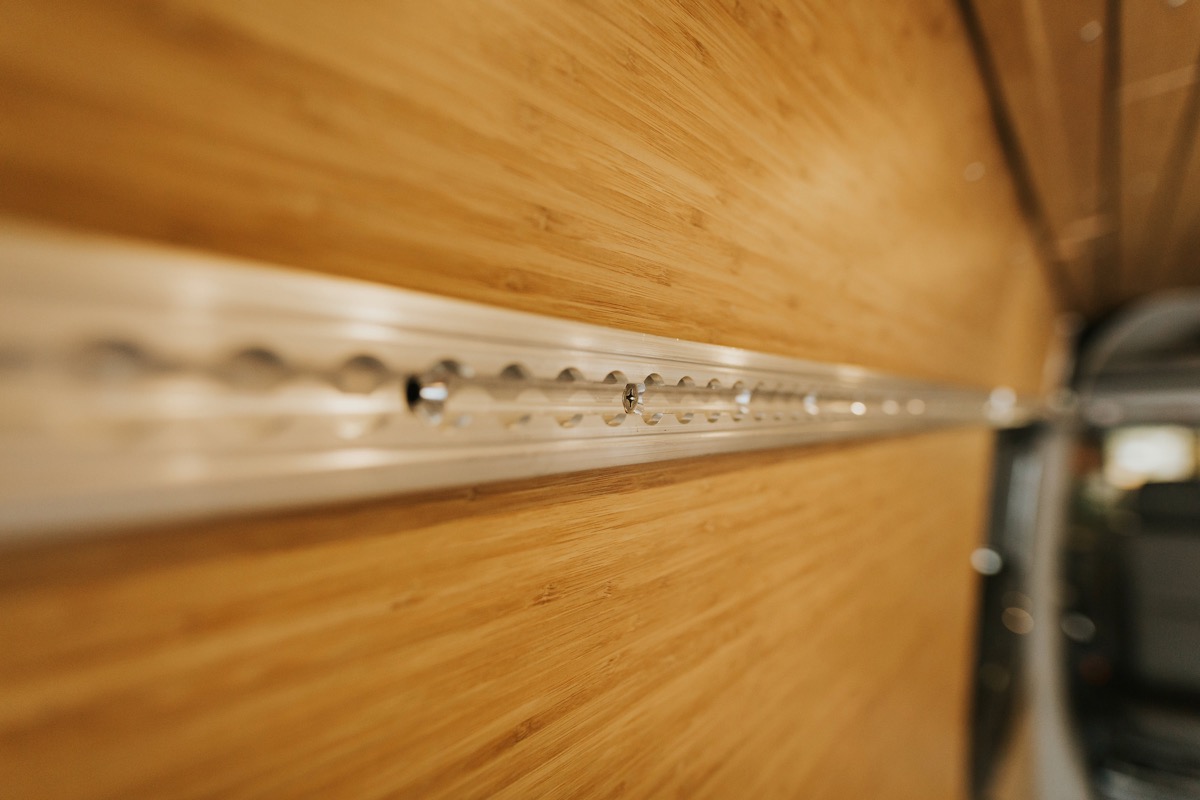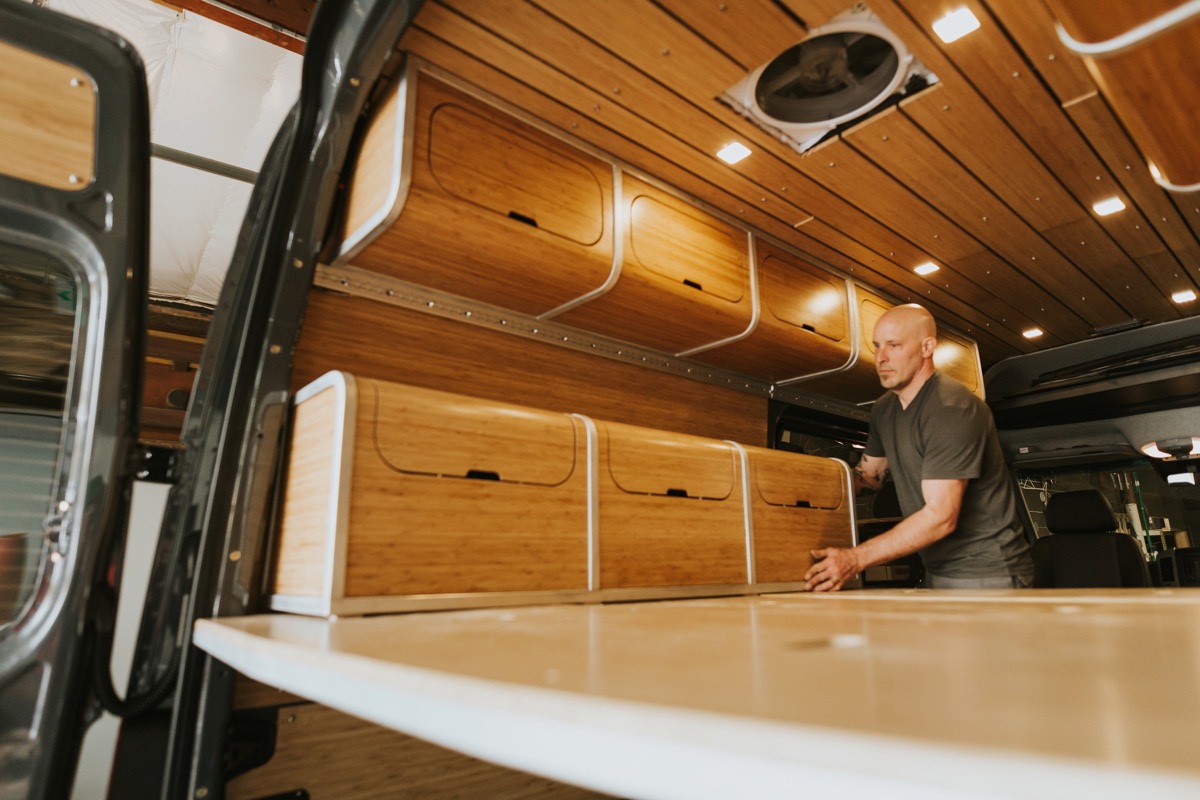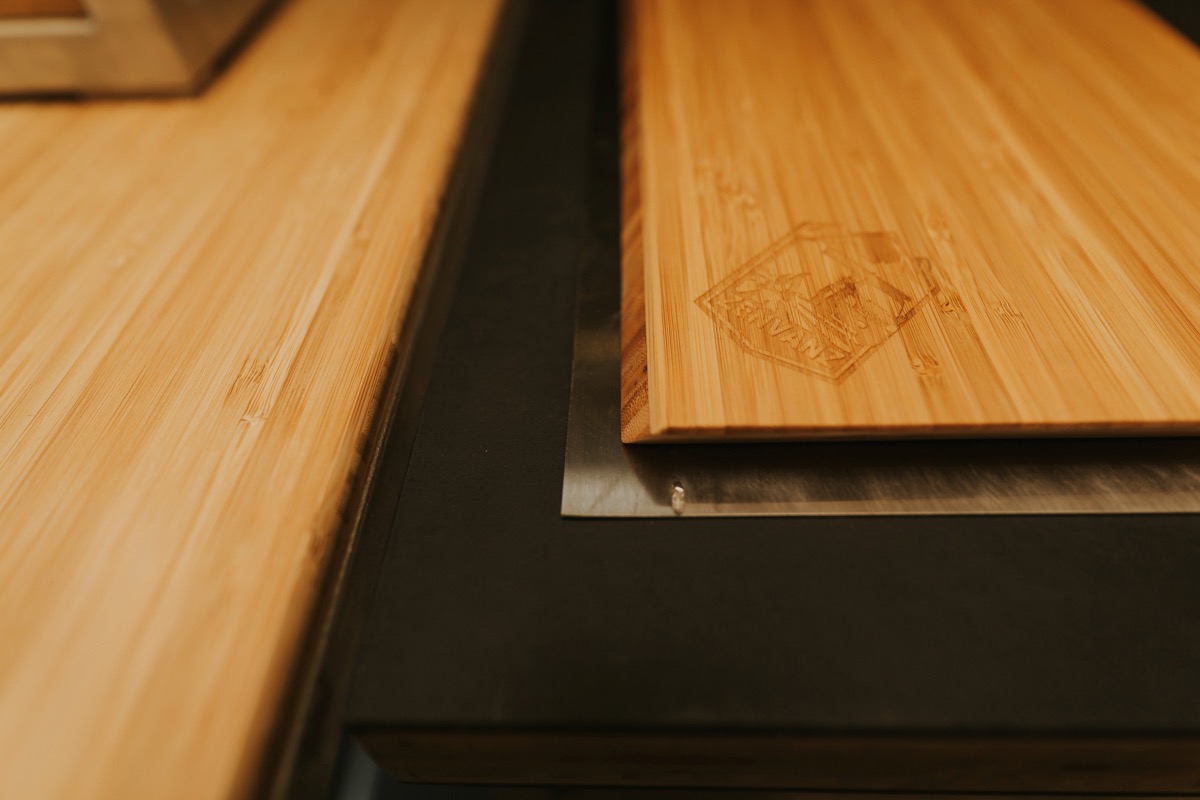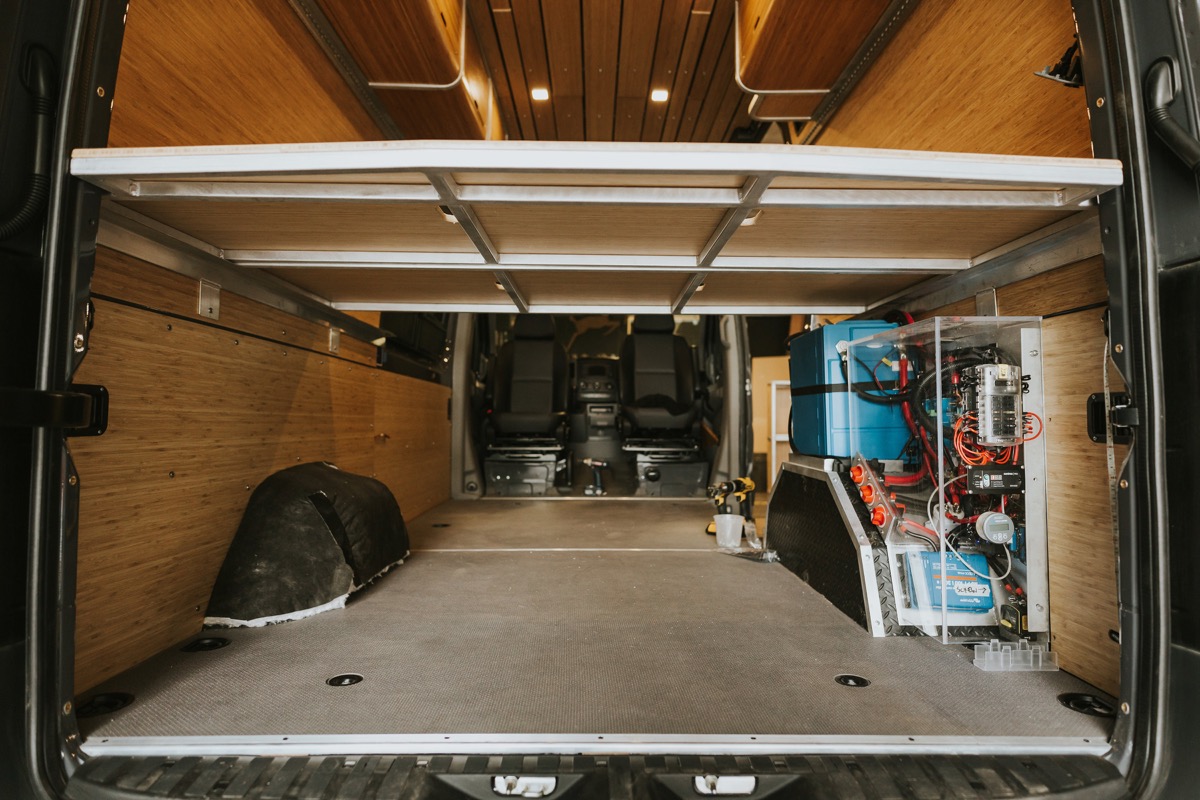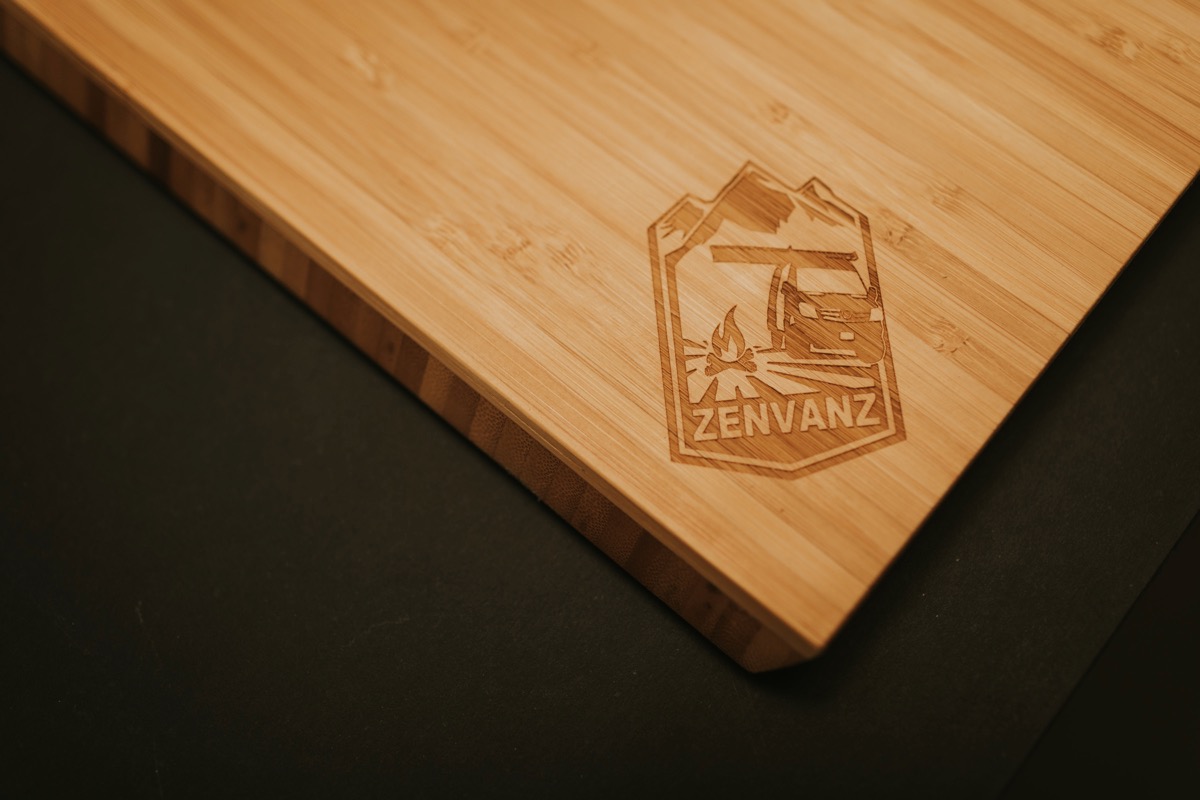 HIGHLIGHTS (Current Specs)
• Modular ZENVANZ cabinetry/component system featuring aluminum exoskeleton and bent bamboo panels.
• All cabinets are engineered for easy removal as needed to return van to daily driver or for easy upgrades/additions.
• Full kitchen/galley in solid bamboo and aluminum, with refrigerator and propane cooktop.
• Full sized bed with 7" thick comfort foam mattress.
• 42 cubic feet of secured storage in bamboo cabinetry and heavy-duty hinges (not counting huge gear garage in rear).
• Diesel powered heat thermostat-controlled. Heavy-duty insulation.
• Power: 300 watts solar. 12v systems. 300Ah LifPo house batteries. 1800 watt inverter. 110AC/USB outlets.
• Water: 5 Gallons Fresh Water/5 Gallon Gray Water (Jerry Can Style). 12V Pump.
• BFG All-Terrain mud+snow tires.
WARRANTIES
● ZENVANZ WARRANTY: 2 year warranty against manufacturing defects.
● MERCEDES-BENZ WARRANTIES:
3 Year/36,000 Mile Basic Limited Warranty
5 Year/100,000 Mile Limited Outer-Body Warranty
5 year/100,000 Mile Diesel Engine Warranty
84 Month/100,000 Mile Extended Warranty
SPECIFICATIONS
Mercedes-Benz 2017 2500 Cargo Van 144 Optional Equipment and Packages:
Low & High Range 4x4 Package w/ Door mounted assist handles, driver & passenger, 4x4 High Range w/Low Range Transfer Case, 6 Cylinder/ 5 Speed Transmission Axle Ratio 3.92, High Roof, Roof Rails, Driver Comfort Package w/ Heated Seats, Swivel Seat Package, Comfort Seats w/ Swivel Bases and Map Pockets, Heated Rear Windows with Wipers, Multifunction Steering Wheel, Security Alarm, Power/Heated Mirrors, Light and Rain Sensor, Collision Prevention Assist, Blind Spot Monitoring, Lane Keeping Assist, High Beam Assist, Lighting Package w/ Bi-xenon headlamps and washing system, Trailer Hitch Package, Driver Efficiency Package, Becker Map Pilot, Rear View Camera, Fog Lamps, Cruise Control
ZENVANZ SPRINTER CONVERSION:
EXTERIOR
• CR Laurence operable driver side windows with screens
• Maxxair Deluxe Fan/Vent
• ROAMBUILT ShadowRack
• SureShade Motorized Awning/Shade
• BFG All-terrain tires (A/T LT265/75/R16)
INTERIOR
INSULATION - FLOORING - PANELING - CEILING - TRIM:
• 3M Thinsulate automotive-grade thermal & acoustic insulation - heavy duty application
• Mass-loaded vinyl acoustic insulation
• Nonslip vinyl flooring
• Insulated floor
• Removable/Modular Bamboo ceiling panels
• Removable/Modular Bamboo wall and door panels
KITCHEN - COOKING - WORKSPACE:
• Interior kitchen galley - solid bamboo cabinetry, storage drawer, bamboo/paperstone countertop
• Isotherm Drawer 65 - 2.3 cubic ft marine-grade refrigerator/freezer
• 2 Burner Propane Cooktop
3 PANEL BED SYSTEM
• Easily removable/stackable 3 panel bed system with full sized 7" thick deluxe foam mattress
• 7" Extreme Comfort mattress - leave the foam bedding for backpacking.
POWER - CONNECTIVITY - AUDIO - LIGHTING:
• 300 watts (combined) solar panels with Victron solar charge controller
• 300Ah Victron LifePo battery
• 1800 watt Xantrex Pro inverter
• LED ceiling puck lighting system with dimmer
• 2 110AC/USB outlets
• Side mood lighting RGBw with dimmer/remote control
• Control Panel - fuse box, inverter control, solar controller, battery status, etc
COMFORT:
• SureShade Retractable Shade/Awning with 8' extension and built for marine use/high winds
• MaxxFan Deluxe ceiling fan - with rain sensors and in/out airflow, remote control
• Espar D2 diesel Heat system thermostat-controlled, multi-speed fan for cabin heat
• Smoke & CO2 Alarm
• Marine fire extinguisher